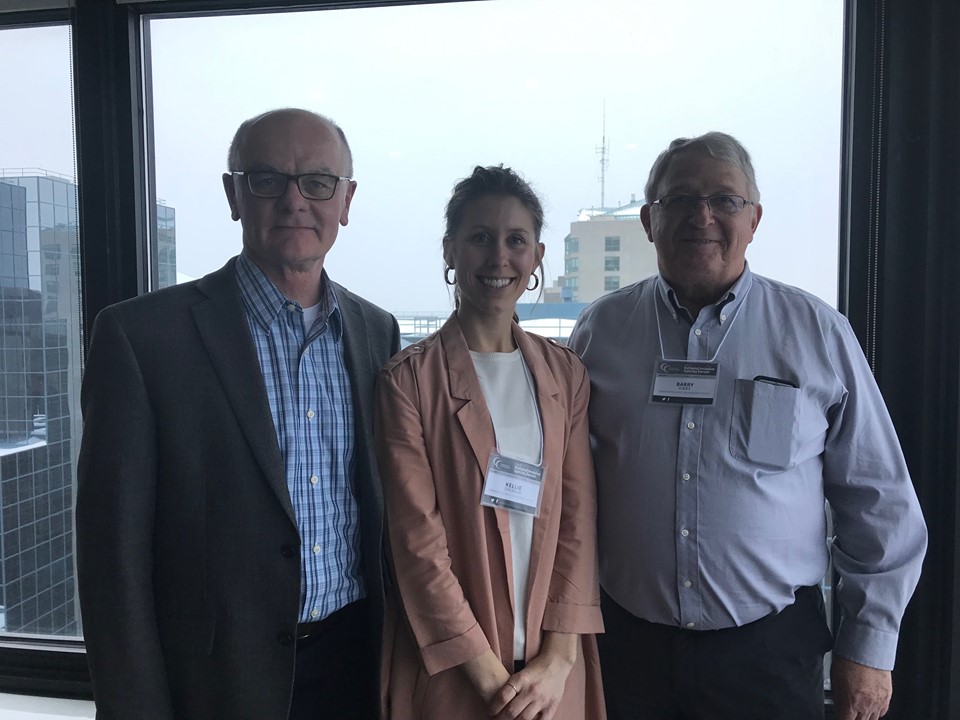 The Canadian Council on Invasive Species (CCIS) is currently staffed by three individuals who are dedicated to working collaboratively across Canada and beyond to take action against invasive species.
Barry Gibbs, Executive Director
Barry is the Executive Director of the CCIS. He has worked with invasive species organizations in a variety of roles, most notably the Invasive Species Council of British Columbia and the Alberta Invasive Species Council. He resides in Claresholm, Alberta.
Kellie Sherman, Communications Coordinator
Kellie joined the CCIS as the Communications Coordinator in 2017. Her previous employment included Coordinator of the Ontario Invasive Plant Council and Stewardship Technician with Kawartha Conservation. Kellie's main role with the CCIS is project management, all things communication and event planning. Kellie lives in Peterborough, Ontario.
Robert (Bob) McLean, Partnership Specialist
In July 2018, Bob retired from the Canadian federal public service following more than 40 years in Environment and Climate Change Canada, almost entirely with the Canadian Wildlife Service. During his career, Bob worked in all of the Canadian Wildlife Service programs, including internationally under the Convention on Biological Diversity, CWS's protected areas – known as National Wildlife Areas and Migratory Bird Sanctuaries, various habitat conservation funding programs, and the species at risk and wildlife trade (CITES) programs. During his career, Bob had the opportunity to lead various national and federal initiatives including several related to invasive species. He led the team that developed An Invasive Alien Species Strategy for Canada and presented the Strategy to federal, provincial and territorial ministers for adoption in 2004 and remained active federally, nationally and internationally on invasive species until his retirement.