Join the Transboundary Feral Swine Summit @ the PNWER Annual Summit
July 18-19, 2023
The Canadian Council on Invasive Species is one of the co-chair of the Transboundary Feral Swine Working Group which in partnership with  the PNWER Invasive Species, the Cross-Border Livestock Health Working Groups, and USDA APHIS are organizing the sessions. The sessions will explore the challenges and risks to the region. Feral Swine [wild pigs] can transmit dangerous diseases to humans and livestock, as well as damage the economy and environment in both the U.S. and Canada. The Transboundary Feral Swine and Technical Assistance sessions will showcase the challenges and important work the region is doing to respond as well as mitigate the risk from Wild Pigs.
Click the flyer and video below to learn more.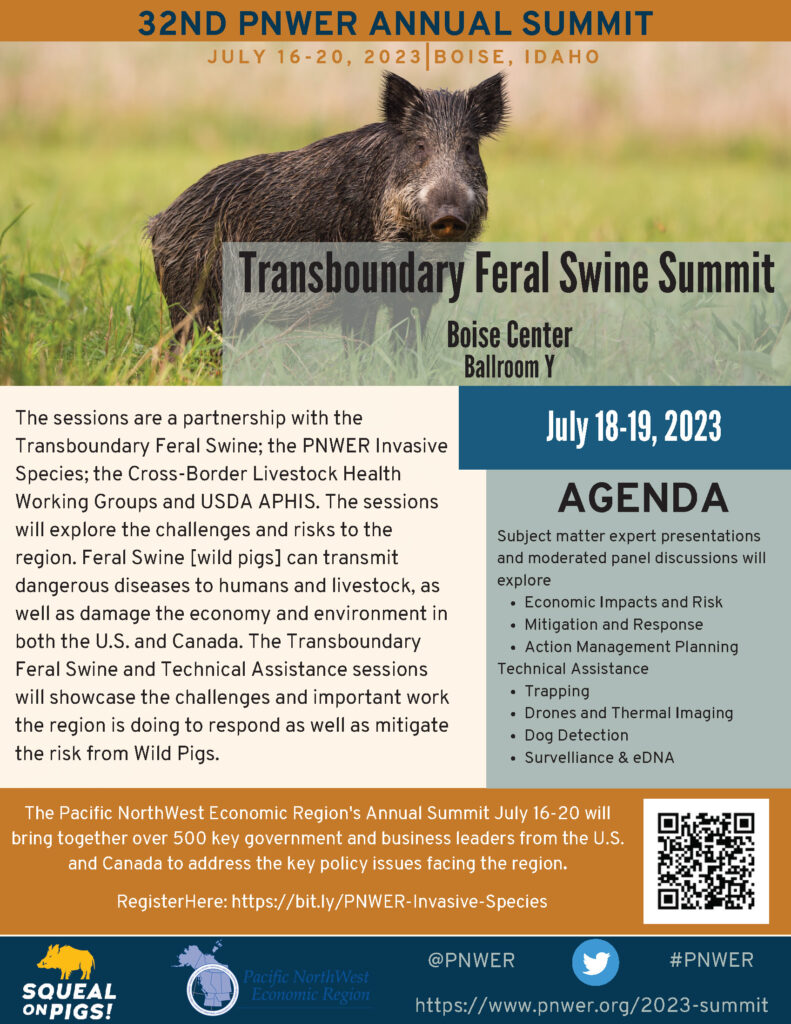 Transboundary Feral Swine session (2) from Matt Morrison on Vimeo.